Nassau County Family Law Lawyer
Serving Long Island and Surrounding NY Communities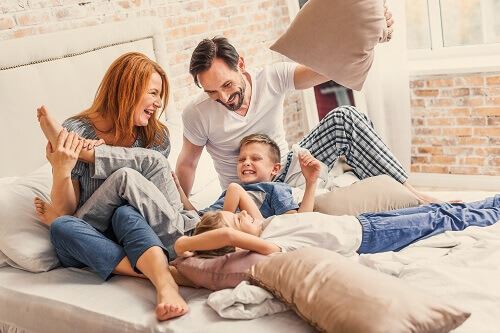 At Jason M. Barbara & Associates, P.C., our family lawyers have had 20 years of experience with all kinds of family law cases. From separations and annulments to divorce and court order enforcement, our team has the skills and vital experience to handle complex family law matters. If you are estranged from your spouse or facing any other kind of issue involving the many aspects of divorce or family law, contact our Nassau County firm immediately!
Our Tailored Approach to Tough Family Law Issues
We know that every family situation is unique—that is why our family attorneys take a personalized approach to each of our client's cases. In Long Island and throughout Nassau County, our lawyers have helped client find a tailored solution that addresses their unique circumstances and individual concerns. No matter how difficult or stressful your situation may seem, our family lawyers may offer the positive resolution that protects the best interests of you and your family.
Common Family Law Issues in New York
In New York, family law encompasses a wide range of legal issues that can arise within a family unit. While some situations can be resolved through mediation, but there are certain complex and contentious matters that may benefit from expertise of our Nassau County family law attorney. Family law matters can be emotionally taxing and legally complex. By working with a knowledgeable family law attorney in New York, individuals can ensure their rights are protected, and they have the support they need to navigate these challenging situations effectively.
Here are just a few of the more common family law cases we handle:
Experienced Litigation for Divorce Cases
In Long Island and throughout Nassau County, divorce is a complex legal procedure that can come in many distinct forms. No two divorces are quite the same—our team of family law attorneys work to ensure your rights are protected and your best interests are fairly represented. Let us help you explore your legal options and help you protect your future!
Click here to learn more about divorces and related issues.
Parental Rights, Neglect, Alienation, & More
Our team of family lawyers are able to handle some of the most complex legal matters. If you're struggling with establishing your parental rights, alienation, or child neglect, we may help you take legal action to protect your family's best interests. Call us today at 516-260-4336 and discuss your situation with us. The sooner you call, the sooner you can find a solution!
These are just some of the complex family law matters we handle:
Schedule Your Free Consultation with Our Nassau County Family Law Attorney
As a boutique law firm, we pride ourselves on delivering personalized legal services tailored to the unique needs of each client. Our mission is to champion your cause and provide unwavering support throughout the legal process. With a strong focus on individual attention, we work directly with our clients to ensure that they have the best possible chance of obtaining a successful case result.
At our firm, we understand that every legal situation is different, and there is no one-size-fits-all approach. That's why we offer the opportunity for each potential client to meet one-on-one with our esteemed founding attorney, Jason M. Barbara. With years of experience and a deep understanding of various areas of law, Jason brings a wealth of knowledge and expertise to every case he handles. Each potential client can meet one-on-one with our founding attorney, Jason M. Barbara.
Don't wait to find the solution and security that you and your family deserve!