Prenuptial and Postnuptial Agreements In Nassau County
Work With An Experienced Family Attorney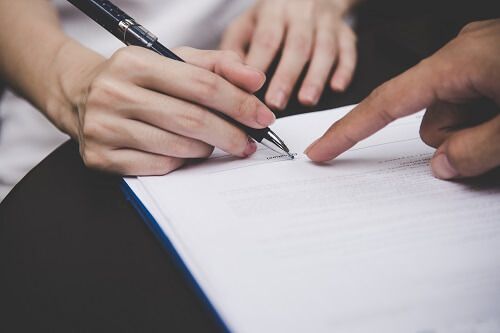 Are you looking for a lawyer to draft a prenuptial or postnuptial agreement in Nassau County? Entering into marriage is not something to be taken lightly, and despite the strong positive emotions that people have before they get married, having a backup plan is always a good idea. Prenuptial and postnuptial agreements are a realistic and efficient way to prevent future disputes or marital issues before they ever become a problem.
If you are wealthy, or if your fiancé is, one or both of you may be inclined to draw up a prenuptial agreement. In Nassau and Suffolk counties, prenuptial agreements are more common than in some other parts of the country due to the degree of wealth in these areas.
Drafting such agreements requires a certain level of skill, precision, and knowledge that only an experienced lawyer can provide. Such an attorney can ensure that your prenup or postnup is tailored to your needs and keeps you and your assets protected.
How can a marital agreements help?
The fact that prenuptial agreements are more common in our parts makes our job easier because there is less convincing to do. Even still, some fiancés are more traditional and have trouble seeing the purpose of having a prenup. Some people find prenups unromantic, but they don't have to be perceived that way.
A Prenuptial Agreement Does Not Lead to Divorce
On the surface, prenuptial agreements may indicate a lack of trust or faith that the marriage will last, but that is hardly the case. We can attest that prenups are not what lead couples straight to divorce court. Rather, people divorce for other reasons, such as:
Adultery
Financial problems
Domestic violence
They grew apart
Differences on child rearing
Substance abuse
Gambling addiction
Etc.
Benefits of a Prenuptial Agreement
Prenuptial agreements can serve many purposes, including protecting your personal assets and the interests of your children, and they help to preempt many disputes that would otherwise arise should you get a divorce. Additionally, a postnuptial agreement can serve the same purposes in the wake of a marital dissolution, and can also take into account financial changes that may have occurred during the marriage.
In the absence of a prenuptial agreement, there is a lot less clarity in the event of a divorce. If the couple cannot reach an agreement on property division, a judge will decide for them based on New York's laws of equitable distribution.
Under the laws of equitable distribution, judges divided marital property in a way that they seem just and fair; equitable does not necessarily mean equal. So, judges have a lot of discretion when it comes to dividing a couple's property in a divorce. In other words, if a couple cannot reach a marital settlement agreement, they relinquish all control and hand it over to the judge.
Regardless of how strong your bond is with your partner, it never hurts to plan for the future, and having an attorney draft a prenuptial or postnuptial agreement is an excellent way to ensure you are prepared for whatever comes your way.
Marriage is a beautiful thing, but not all relationships work out, and a prenuptial agreement provides you insurance should your marriage terminate. We know that every person has unique issues and needs, and our attorneys can tailor a prenuptial or postnuptial agreement to ensure both that your needs are met and your assets will be protected in the case you and your spouse split.
Can a prenup be challenged?
Judges in all states disregard prenups if one of the spouses failed to disclose all of their financial assets and liabilities, or if one of the spouses provided fraudulent information about their identity, or their assets, or if either spouse "lacked capacity."
By lacking capacity, it means that they were under the influence of drugs or alcohol when they entered the contract, or they were mentally incompetent.
Lastly, a prenup can be invalidated if one party signed under "duress."
If you're engaged and you want a prenup, we don't recommend signing it right before you walk down the aisle. The courts could say that your spouse signed out of fear of embarrassment in front of friends or family. We recommend starting negotiations about six months before the wedding, and ideally, everything should be wrapped up before you send the invitations out. That would go a long way towards avoiding a challenge in the future.
PRENUPS ARE INSURANCE FOR MARRIED COUPLES
You don't plan on dying anytime soon, but that doesn't stop you from getting life insurance. You're a good driver, but the state still requires that you carry auto insurance. You don't expect a hurricane to flood out your basement, but you carry insurance just in case.
Prenuptial agreements are no different. You certainly don't expect to get divorced, but if you do, you know what to expect financially; you've removed the mystery and maintained control over the distribution of your marital assets – giving you peace of mind, which is priceless.
Contact Jason M. Barbara & Associates, P.C.
Our Nassau County family law attorneys at Jason M. Barbara & Associates, P.C., have drafted numerous prenuptial and postnuptial agreements for numerous clients, and we are a strong advocate of their use. While prenuptial agreements may not be for everyone, we feel that such documents are an excellent way to give both spouses peace of mind going forward.
If you are planning your wedding, or have already gotten married, call Jason M. Barbara & Associates, P.C., at (516) 406-8381 to arrange a free consultation and discuss how we can help you plan for your future.