Nassau County Grandparents' Rights Lawyer
Protecting The Rights Of Grandparents in New York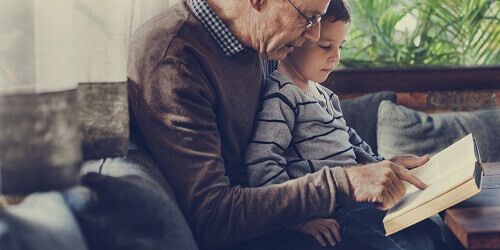 During a separation and after a divorce, grandparents may feel as if their rights are being violated because of their limited access to their beloved grandchildren. Under New York State law, there is no specification that grandparents should be allowed access to their grandchildren. You should therefore obtain strong legal guidance from our attorney, who has experience helping grandparents fight for the ability to continue relationships with their grandchildren.
If you want to successfully petition for child custody or visitation rights, our firm can help you fulfill the specific conditions. The only true condition for a grandparent to obtain child custody is "where circumstances show that conditions exist which equity would see fit to intervene." Visitation rights may be obtained if one of the child's parents is deceased.
Are you looking to protect your rights as a grandparent? Call Jason M. Barbara & Associates, P.C., today at (516) 406-8381 or contact us online to schedule a free consultation with our grandparents' rights attorney in Nassau County.
Can Grandparents' Get Custody of Grandchildren?
While the courts generally prefer the natural parents to have custody of their children, in some cases, a biological parent is incapable of effective parenting or providing their child with a safe and loving environment. In such cases, it may be in the child's best interests for the grandparents to seek custody.
A grandparent may seek custody in any of the following situations:
The child is being physically abused by one or both parents.
One or both parents are deceased.
The custodial parent(s) have a substance abuse problem.
The parents are incarcerated.
The child is a victim of sexual abuse.
The child's physical, medical, and emotional needs are not being met (severe neglect).
The parents are consistently exposing the child to dangers such as drug manufacturing.
The custodial parent has a severe mental illness.
The parents are not ensuring the child attends school.
Generally, when the court is considering granting custody to the grandparents, the court is looking to see if the grandparents are of good moral character, in good health, mobile, and have the financial resources to take in their grandchildren.
Pre-Existing Relationships
Did you have a strong bond with your grandchild? If your grandchild lived with you for some time, or if you raised him or her, or if you otherwise have a pre-existing relationship and one or both of the child's parents are trying to prevent you from seeing your grandchild, you may be able to ask the court for visitation.
Essentially, if you can prove that a pre-existing relationship existed, for example, if the child has been living with you all their life, the court may grant you visitation.
Contact Our Grandparents' Rights Attorney Today
Searching for an attorney to defend your rights as a grandparent in Nassau County? If the welfare of your grandchild seems to be at stake, our family attorneys can help you pursue rights to custody. We can develop a case that proves that you having custody over the child or having visitation rights would be in the best interest of the child. At Jason M. Barbara & Associates, P.C., we can fight for your rights. Schedule a free case evaluation with our founding and principal lawyer at once!
Contact Jason M. Barbara & Associates, P.C., today to get started with our Nassau County grandparents' rights lawyer.