Parental Relocation Lawyer In Nassau County
What happens when one parent wants to move away with a child?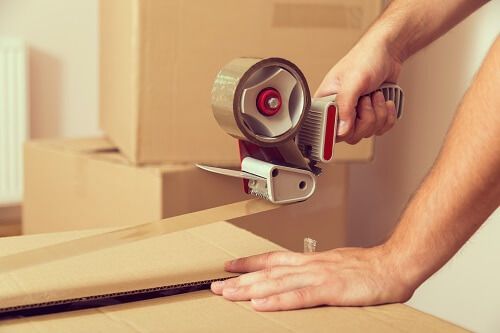 Termination of a relationship is not the only potential change that many parents face. In some instances, parents may wish to relocate in order to start a new job, buy a larger house, live near family, attend school, follow a significant other, or for many additional reasons.
Relocating when a child has another local parent wishing to remain involved in the custodial upbringing can present a legal obstacle. Therefore, you'll want to consult with an experienced Nassau County family law attorney in order to assess what needs to be done before you can make your big move. Contact us today at (516) 406-8381
to schedule a case consultation at our office.
Factors to be Considered in Relocation
The family court's determination regarding a parent's request to relocate with his or her children is dependent upon a number of factors. The first and foremost consideration is the impact of the potential relocation on the child's relationship with the other parent.
The judge will attempt to examine the closeness of the relationship, and how actively involved the parent is in the child's life. For example, if the other parent regularly misses visitation, or otherwise demonstrates a weak bond, the court may rule that the relocation will not harm that tenuous relationship. Alternatively, if the other parent is incredibly involved, perhaps volunteers as a little league coach, or regularly drives the child to activities, then the outcome may differ.
Specific factors the court may consider include:
The child's attachment to the noncustodial parent
The potential changes in the child's quality of life, should the relocation be granted/denied
The opportunity for the child to maintain visitation with the noncustodial parent
Current connection to the community (school, church, activities, etc.)
How the move might affect the child's relationships with extended family members or friends
Any educational impact; for example, the current school as compared with the suggested alternative
Any terms regarding geographic restrictions as set forth in the original divorce decree or other relevant agreement
The court's primary concern is the well-being of the child. As a parent, this is probably your primary concern as well. Whatever the reason you are considering relocation, be sure to consult an experienced attorney prior to making any affirmative changes.
If You're Considering Relocation, Contact Us First
If you are split from your ex and hoping to relocate, and wish to retain a favorable custody arrangement, consult with an experienced attorney at Jason M. Barbara & Associates, P.C. If you contact us before making any potential plans known, we can provide you with an opinion regarding your potential options, and how the court may view your case. It is typically best advised to go through the court process, as tedious as it may be, rather than simply relocating and hoping that things work out. You may risk claims of kidnapping, and could significantly hurt your chances for regaining custody.
Do you need an attorney to assist you with a relocation case in Nassau County? We will strive to figure out a custody plan that allows you to go through with your relocation if possible, and do so with minimal roadblocks.
Contact us today to schedule your free initial consultation, so that we can discuss your case.