Nassau County Child Custody Lawyers
What are the Custody Types in New York?
There are two types of custody in New York: physical or residential custody, which is the physical place the child will reside, and legal custody, or the parent who has the responsibility to make important decisions on behalf of their child.
These are further broken down into joint and sole custody:
The court often prefers a joint custody arrangement. This is particularly true in the case of legal custody, which involves making important decisions about healthcare, education, and more.
Sole custody may be awarded when one parent does not want custody, when there is abuse or neglect, or when one parent is otherwise found to be unfit. Sole custody does not have an impact on child support, and non-custodial parents can seek visitation rights, with or without special circumstances such as supervision.
There may also be cases where neither parent is fit, such as when they have abandoned, abused, or neglected their children. In these cases, grandparents, aunts and/or uncles, or other close or distant relatives can petition the court for custody, if it's in the child's best interest.
If you are going through a divorce or legal separation and you and your spouse have minor children, custody is a vital, and often contested, part of the proceedings. It is important to keep the needs and best interests of your child at the forefront of your decisions, and our Nassau County child custody lawyers at Jason M. Barbara & Associates, P.C. can help.
Call (516) 406-8381 or contact our firm online to schedule a free initial consultation.
How Do New York Courts Make Custody Decisions?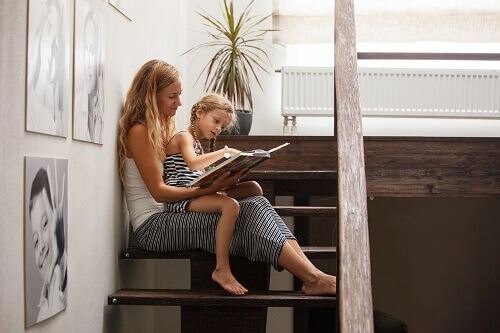 It's a common belief that mothers are more likely to get custody in divorce or separation cases. The reality is that cases are more complicated than that, and the court looks at many factors before deciding on a custody arrangement in any specific case.
The court will seek to protect the child's best interests, and minors are under the court's jurisdiction when deciding on an arrangement. Older children may offer their preferences, which will be taken into account.
Further reading: Can a Child Choose in a New York Custody Case?
New York family law courts take many issues into consideration when determining the child's best interests in a custody matter, these include:
The child(ren)'s age
Any special needs
If one parent acted as the primary caregiver during the marriage
Demonstrated parenting skills of both parents
Each parent's physical and mental health
If there is any history of abuse or neglect
Any job demands for either parent
Proposed childcare plans
The child's preference, if they are old enough to express one
Is New York a 50/50 Custody State?
No, 50/50 custody is not the default custody arrangement in New York state. If it is in the best interests of the child for legal and physical custody to be split evenly, then the judge will order that. However, there are a variety of factors that go into determining custody, and the orders will look different case by case. In some cases, legal custody will be split evenly, while one parent has more physical custody than the other. Ultimately, the court will do what it believes is best for the child.
What Constitutes an Unfit Parent in New York?
A parent might be disqualified from the right to custody if deemed an "unfit" parent in New York. Deciding that a parent is unfit for custody is not a decision made lightly. There must be proof that the parent is unfit and removing custody is in the child's best interests.
The following factors could be used when deciding if a parent is unfit:
If the parent sets age-appropriate limits (such as the age of the child and the types of movies the child can watch, curfew, etc.)
If the parent can respond to the child's needs (such as being sensitive, communicative, and responsive)
If the parent can care for the child independently
If the parent can reasonably cooperate with the other parent and resolve conflicts that arise
If the parent has a history of child abuse
If the parent has a history of domestic violence
If the parent struggles with or has struggled with substance abuse
If the parent has a mental illness
What the parent's social life looks like and how that might affect the child
How the child feels towards the parent (such as comfortableness or fear)
Contact Jason M. Barbara & Associates, P.C. for a Free Consultation
Our Nassau County child custody attorneys have represented many clients in their custody battles by drawing from our considerable experience and deep understanding of how the family court system works.
We will listen to your situation and help you negotiate a legal solution, including preparing and reviewing all necessary court paperwork and ensuring orders for custody and visitation are fair for both parents and children. Whether you are already in the middle of a custody issue or you need to modify your existing arrangement, Jason M. Barbara & Associates, P.C. is ready to assist your family.
Contact our firm today by calling (516) 406-8381.