Nassau County Orders of Protection Lawyer
What is the Difference Between a Restraining Order and an Order of Protection?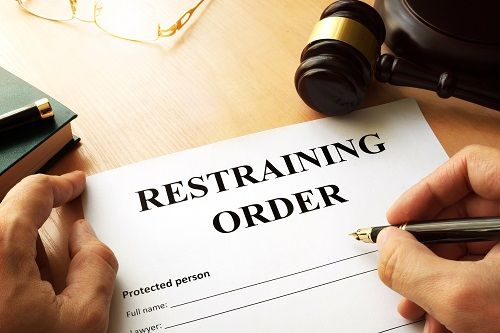 An order of protection is more commonly known as a restraining order, and is an order from a court of law used to protect the victims of domestic violence. The order is meant to stop ongoing harassment and prevent future harassing or violent behavior, and has the power to keep an abuser from communicating or coming into contact with their victims. Such orders can be issued by a family court, criminal court, or the state supreme court, and may last up to five years, depending upon the circumstances of each individual case.
Courts consider many factors when determining the duration of an order of protection, including:
Whether there was a physical injury and the seriousness of that injury or injuries,
Whether a weapon was used,
Whether the abuser has a history of such acts, and
Any prior convictions of similar crimes against the same victim.
The order itself sets limits on the abuser's behavior – such as the amount and type of contact that can be had with the victims, if any at all. Should the order be handed down by a family court, the judge may also make a ruling as to the custody of any affected children, and visitation restrictions as well. While no order can completely guarantee a victim's safety, orders of protection are used every day and are usually quite effective in stopping further abusive actions.
Need a Lawyer for an Order of Protection in Nassau County?
Jason M. Barbara & Associates, P.C., knows how difficult domestic violence is for any family, and we are dedicated to protecting those who are victims of such abuse. We help our clients obtain orders of protection so that they can feel safe and know that their children are also protected.
Our Nassau County family law attorneys know the laws that govern such orders and are familiar with the procedures used by the courts in granting them, and we want to use our experience to help protect you and your family. We also vigorously defend against orders of protection which should be defeated.
If you're estranged from your spouse, splitting, or terminating your marriage and have been the victim of domestic violence and are unsure whether you should obtain an order of protection, or need to defend yourself from an Order of Protection filed against you, call our office at (516) 406-8381 today to schedule a free consultation so that we can evaluate your case and take the necessary measures to ensure that you and your family are protected.