Enforcement of Family Court Orders
Nassau County Family Law Attorney for Court Enforcements
Has your estranged spouse violated an order of your divorce agreement? After the termination of a marriage is completed, the details within the agreement will need to be followed pertaining to:
The expectation by the court is that all parties will comply with the order. In some cases, ex-spouses are unable to comply with a court order for any number of reasons, including job loss, relocation, or other difficulties. Regardless of the reason for the non-compliance, we can help you fight for your rights. Starting with a free case evaluation, you can benefit from the guidance of our attorney.
Common Violations of Court Orders
After the court has established a ruling on a divorce case, all parties involved must follow through with the obligation that is set forth in the court order. Some of the common violations of a court order include:
Failure to pay child support
Failure to pay spousal support
Issues with parenting time
Non-compliance with property division
Failure to provide insurance coverage
At Jason M. Barbara & Associates, P.C., we can take strong actions to ensure that your rights are protected. With 20 years of experience, we understand the laws and can help you pursue the best option to have your court order enforced.
Protecting Your Legal Rights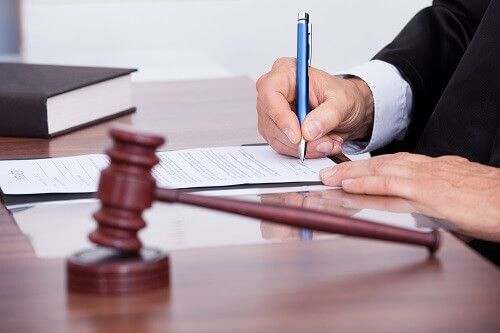 Our primary objective is to ensure that your court orders are enforced for the success of a family after marital dissolution. Our Nassau County family lawyer understands the need to have support payments made in a timely fashion. No matter what divorce order is violated, we can take action to help get your spouse to comply with the agreement.
Are you looking for a lawyer to enforce a court order in Nassau County? Do not hesitate to schedule a free case evaluation with Founding Attorney Barbara at your earliest convenience.
You can reach our office at (516) 406-8381.